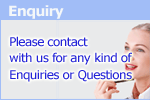 Velour
We are leading producer of 100% Combed cotton Velour, in yarn count 30S 40S 60S and 120S for the top class apparel manufacturers in Japan.
Our prime quality of pile fabrics are produced by well controlled machines by skillful technician and precision technique of shearing process up to 1mm length of pile fabrics.
Plain color Velour by Fukuhara and Multi Color Velour by Mayer-Cie Computer Jacquard knitting machine are both available.
Beside of cotton, we are producing Velour Fabrics by Bemberg, Viscose Rayon, Tri-Acetate and Micro Synthetic fibers and contributing to Japanese Top Class Apparel Manufacturers.


Fake Fur & Seal Fabrics
To protect natural resources and lovely animals, our Synthetic Fur Fabrics are good for alternative to the natural Furs, end usage are for cell or lining of coats, also for Tops and Bottoms materials made by other materials, Silk, Mohair and stretch pile fabrics are also available.





Our main products are made by natural fibers, Wool, Silk and Cotton, and those products, Blankets, Sheets etc are appreciated by Natural Fiber Lovers in Japan.
Double weaving looms are used as the equipments for those products, and production systems are well controlled by skilled technician up to finished products.
Beside of Natural Fibers, we are producing high functional Home Furnishing products in collaborating with Mizuno Co., Ltd. who is patent holder of 'Breath Thermo' heat breeding and moisture absorbent Fiber.
In order to protect the Brand Name and bring up the products carefully, we are selling those products through limited sales channels in Japan.





It is the most important division for our future strategy.
Our main target is IT related industries, and our 3D Pile Fabrics are combination of high functional Fiber of leading Japanese synthetic fiber makers and our patented weaving technology.
Our main items are Seal Fabrics for Information Technology Tools, Seal fabrics for electromagnetic wave and polishing Fabrics for lens, liquid crystal and silicon wafer etc.
Our R & D division for those industrial fields, are endeavoring to develop new items and challenging to unknown world.